Nick Cage and Pedro Pascal Meme Mug 15oz or 11oz, Pedro Pascal Mug. Pedro Pascal Mug is a great addition to any collection of fan memorabilia or pop culture merchandise. Its eye-catching design features an image of Pedro Pascal with a charismatic smile, which is sure to bring a smile to your face every time you take a sip.
Not only is this mug perfect for home use, but it also makes a great accessory for the office or workplace. Imagine taking a break from your daily routine and enjoying your favorite beverage in this mug with your colleagues. It's sure to spark a conversation and help you connect with other Pedro Pascal fans.
The mug is also dishwasher and microwave safe, making it a convenient and practical addition to your kitchen. You can easily clean it after use or heat up your drink without any hassle.
In conclusion, the Pedro Pascal Mug is a must-have for any fan of the talented actor. It's a high-quality, practical and beautiful item that will bring a touch of excitement to your everyday life. Order yours today and enjoy a hot beverage with Pedro Pascal's charming smile by your side!
Nick Cage and Pedro Pascal Meme Mug 15oz or 11oz, Pedro Pascal Mug
Everyone loves to be on trend. That's why there are 'trending gifts.' People want to buy gifts that match their own interests and also fit in with the general culture of things at the moment. Of course, it's not easy to find the best trending gift for your budget. To help you out here are some great trending gifts for guys, girls and kids of all ages!
Trending Gifts – There's many gift ideas out there, but they aren't all created equally. Don't get swayed by the trends and just buy whatever is on sale. Instead, take a moment to look at our list of trending gifts. We've done the research and chosen the best gifts that are designed with you in mind.
Don't let the chance go away! Come and grab gifts for yourself or your loved one. 100% satisfaction guaranteed. You can visit PODHala store to browse our categories and collections if you want another color or a different style. These items would make wonderful gifts for friends and family members. All of these products are market best-sellers, so you can be certain that they will be excellent for you.
Product Detail: Pedro Pascal Coffee Mug
Add some custom mojo to your morning joe with this personalized coffee mug. Choose among our 11oz, 15oz sizes – all come with a scratch-resistant finish and are ideal for any beverage. The easy-grip handle makes for a smooth drinking experience while the durable white ceramic body is the perfect canvas for all your photos and art.
White Ceramic Mug 11oz:
Material: 100% Ceramic.
Size: 11oz.
Dishwasher/microwave safe.
Product Dimensions: 3.7″ x 4.7″ x 3.2″ (h x w x d) / 10.2″ (circ.).
White Ceramic Mug 15oz:
Material: 100% Ceramic.
Size: 15oz.
Dishwasher/microwave safe.
Product Dimensions: 4.5″ x 5.2″ x 3.4″ (h x w x d) / 10.75″ (circ.).
Color Changing Mug:
Bring a sense of magic and wonder to your breakfast table with this new age mug! Changing color right before your eyes it brings a sense of fun and curiosity to those around you. Coming in 11oz and 15oz sizes, this mug is the perfect way to enjoy your favorite warm drinks in style!
Material: White ceramic.
Size: 11oz. (0.33 l) and 15oz. (0.44 l).
Rounded corners.
C-handle.
Product features:
Key features:
Dishwasher-safe: Suitable for dishwasher use.
Microwave-safe: Mug can be safely placed in microwave for food or liquid heating.
Vibrant colors: The latest printing techniques provide bright and crisp colors matching your craziest designs.
Large handle: Ideal handle for easy gripping and steady hold
Care instructions:
Clean in dishwasher or wash by hand with warm water and dish soap.
Shipping for Pedro Pascal Mug:
Processing Time:1-4 business days
Shipping time (US):4-8 business days
Shipping time (WW):15-25 business days
Feedback for Pedro Pascal Mug:
We understand that our success depends on the satisfaction of our customers. That's why we try our best to ensure every customer is delighted.
Thank you for shopping with us. If you are satisfied with your purchase, kindly think about posting a positive review for us. It helps us to continue providing excellent products and helps potential buyers to make confident decisions.
We hope you are happy with your purchase. However, if you are not completely satisfied with your purchase for any reason, please get in touch with us to resolve the problem.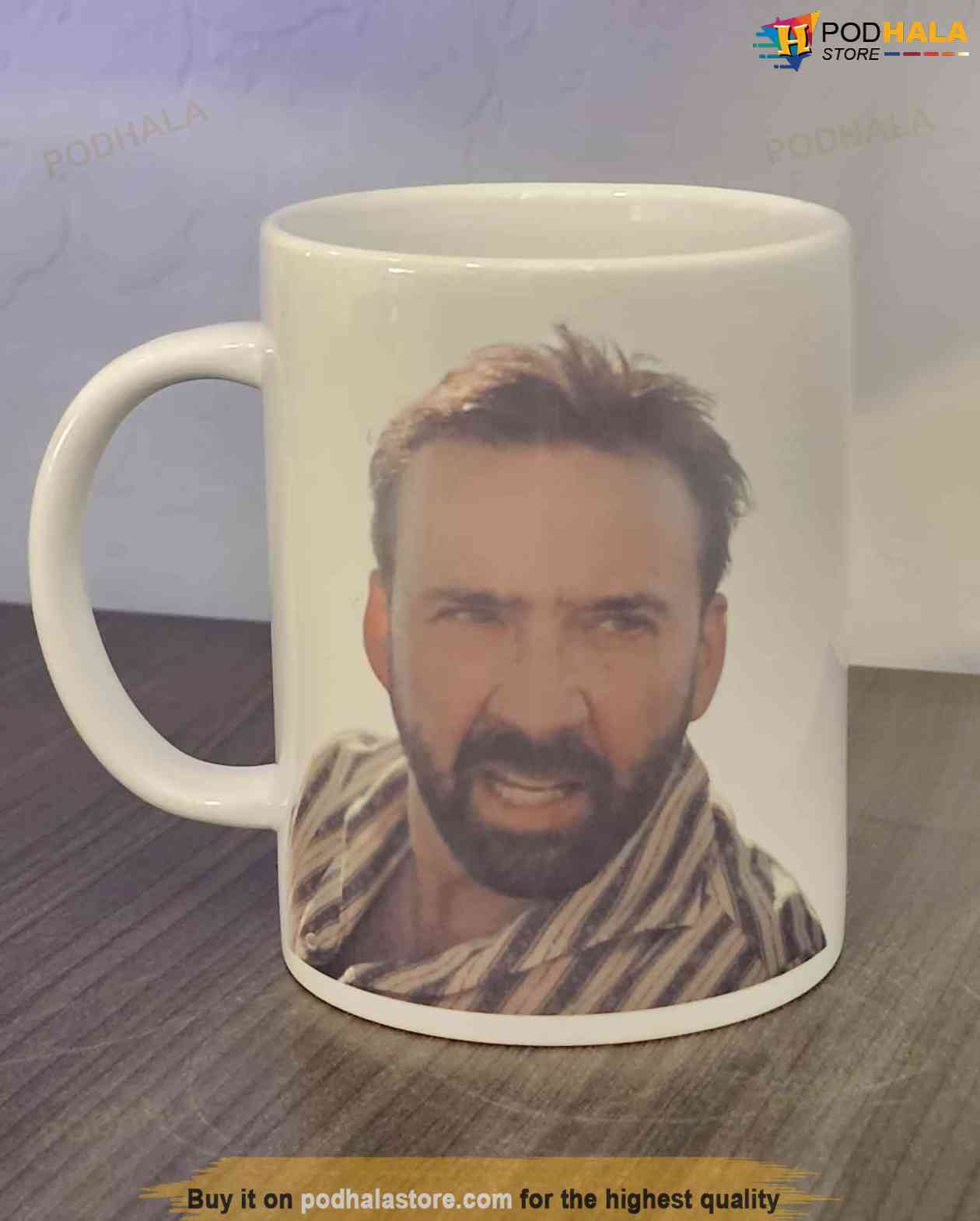 ,