Hey there! Are you looking for the perfect Halloween gifts? Well, you've come to the right place.
In this article, I'll be sharing some fantastic ideas that will surely impress your loved ones. From creative and thoughtful gifts for kids to elegant options for adults, we've got it all covered.
Plus, if you're on a budget, don't worry – we've got some wallet-friendly suggestions too.
Get ready to make this Halloween extra special with these amazing gift ideas!
Factors to Consider When Choosing Halloween Gifts
When choosing Halloween gifts, there are several factors to consider.
First, you need to take into account the recipient's age and preferences. A child may enjoy spooky toys or candy, while an adult might appreciate a more sophisticated and eerie gift.
Secondly, the relationship to the recipient plays a role in selecting the perfect gift. For a close friend or family member, you can be more personal and choose something that reflects their interests or inside jokes.
Lastly, consider the theme and atmosphere of Halloween when choosing a gift. Whether it's a creepy haunted house vibe or a playful pumpkin theme, matching your present to the overall ambiance will make it even more special for the recipient.
Recipient's Age and Preferences
To find the perfect Halloween gift for someone, consider their age and preferences. It's important to take into account what they enjoy and how old they are in order to make the best choice.
For example, if you're shopping for a coffee lover who appreciates all things spooky, a Halloween coffee mug could be just the thing. They can start their day with a dose of Halloween spirit every morning.
On the other hand, if you're looking for something cozy and comforting, a Halloween fleece blanket might be more suitable. Imagine snuggling up under it while watching scary movies or reading ghost stories on chilly autumn nights.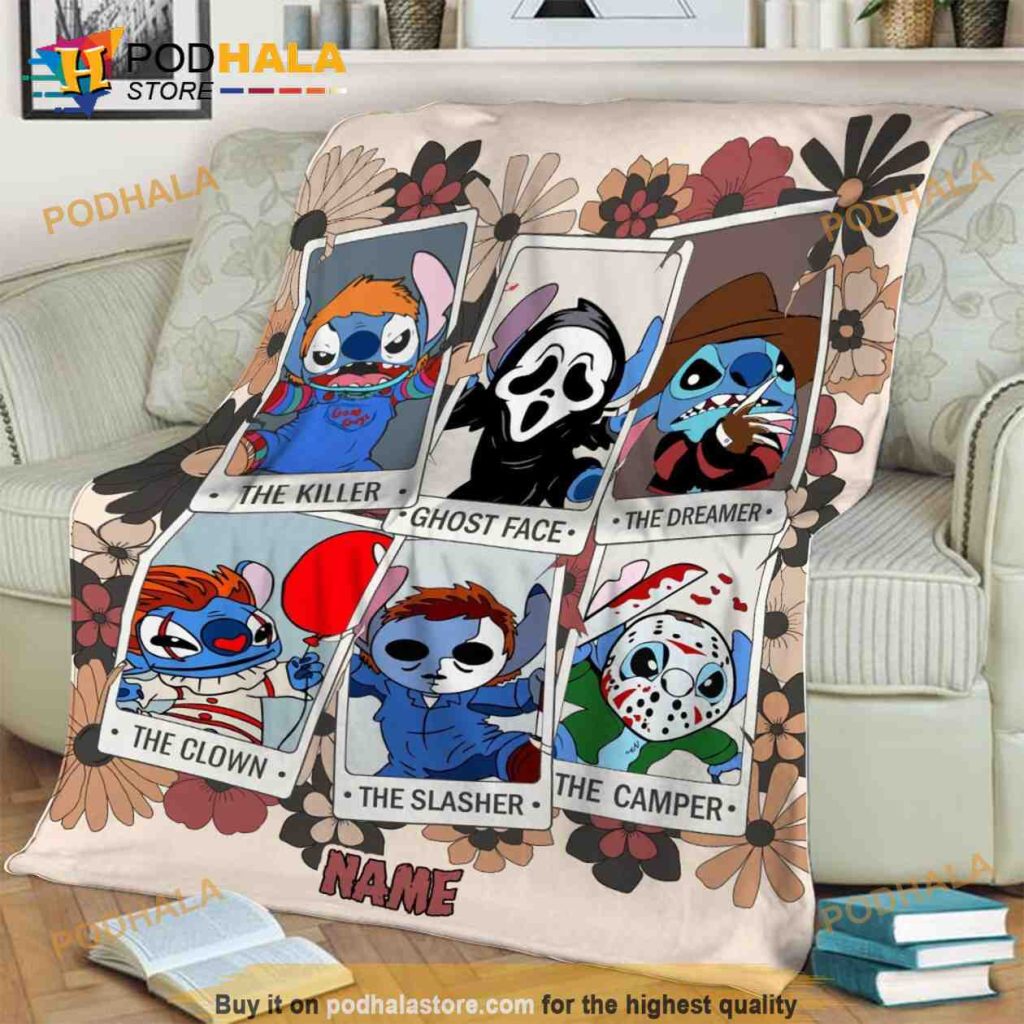 Relationship to the Recipient
Knowing the recipient's relationship to you can help you choose a Halloween present that is meaningful and special. When it comes to gifting, understanding the connection between you and the person receiving the gift allows you to select something that reflects your bond.
For example, if your friend or family member loves quirky fashion choices, a Halloween Hawaiian shirt could be a fantastic choice. It combines their love for unique clothing with the spirit of Halloween.
On the other hand, if your loved one enjoys cozy nights in with hot beverages, a Halloween tumbler would be an excellent option. They can enjoy their favorite drink while embracing the spooky season.
Lastly, for someone who loves decorating their space, a Halloween rug adorned with festive designs would add a touch of charm to their home during this bewitching time of year.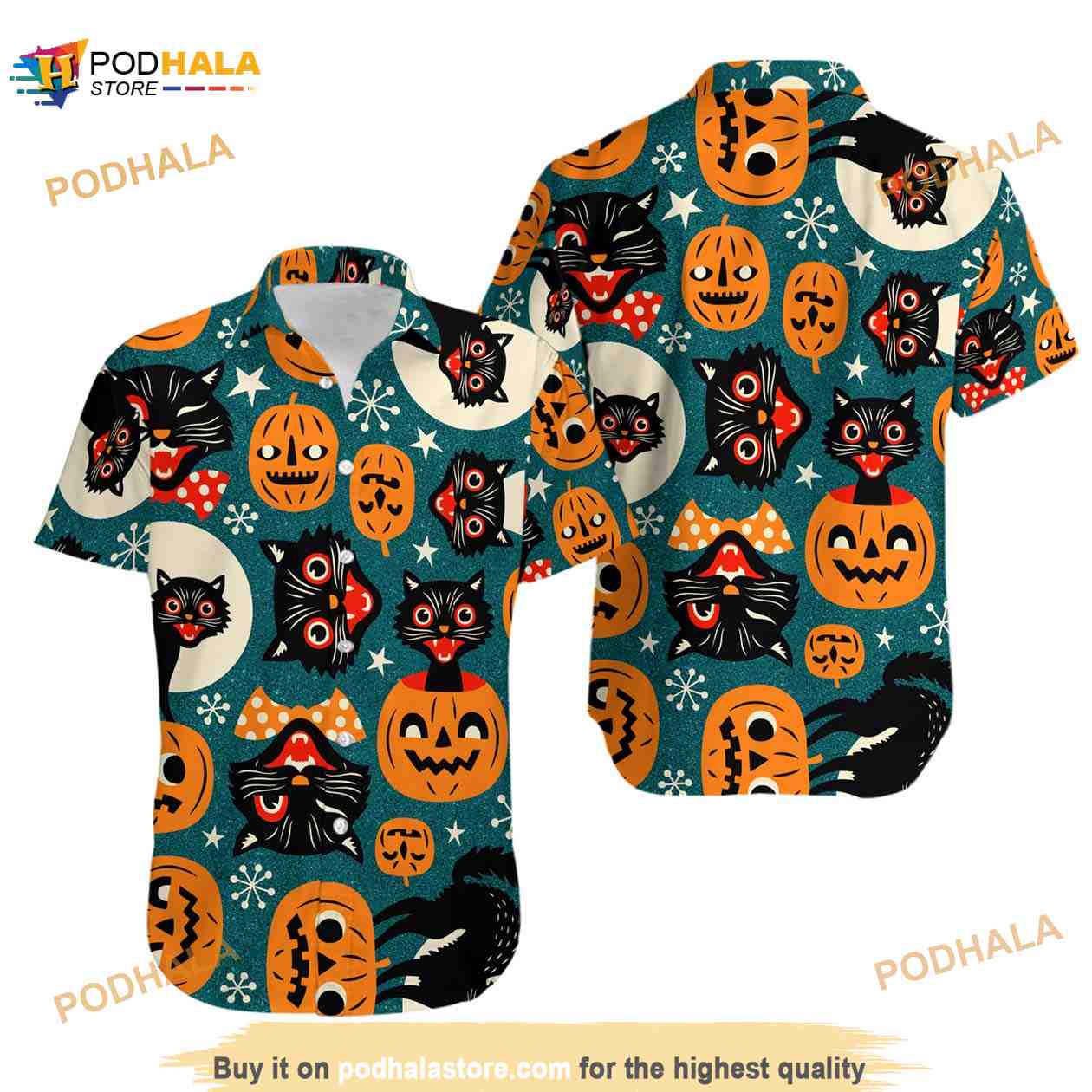 Theme and Atmosphere
One way you can create a spooky atmosphere is by incorporating themed decorations into your space. Halloween is all about embracing the supernatural, so go all out with cobwebs, bats, and skeletons. Hang eerie lighting to cast haunting shadows and set the mood. Dim the lights and use flickering candles to add an extra layer of mystery.
Don't forget to play some spooky music in the background – it will send shivers down your spine! Consider adding fog machines or dry ice for an ethereal touch. And of course, no Halloween atmosphere is complete without a jack-o'-lantern or two. Carve them with creepy faces and place them strategically around the room for an extra dose of fright.
Your guests will be thoroughly spooked and impressed by your attention to detail!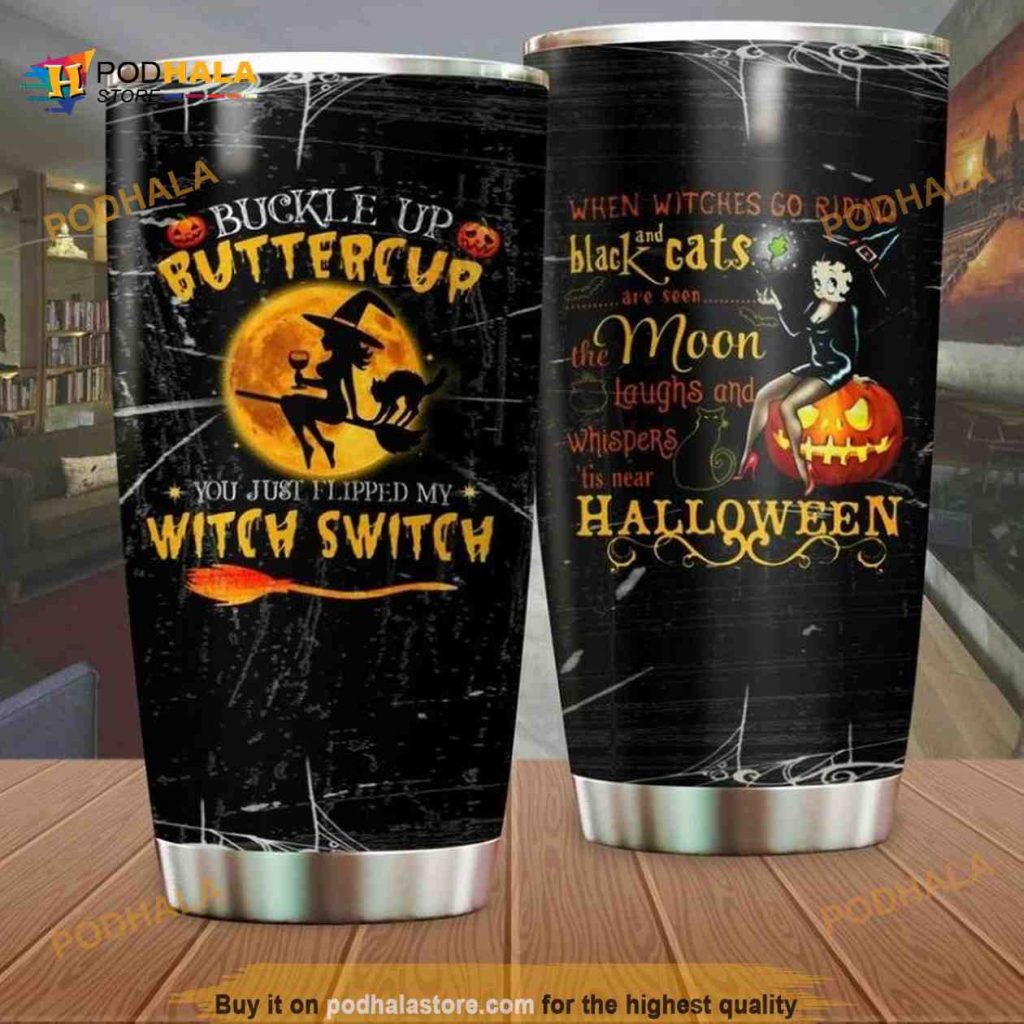 Creative Halloween Gift Ideas
When it comes to Halloween, there's nothing quite like getting into the spirit of the season with some DIY spooky treats. From creepy cupcakes to ghoulishly good cookies, there are endless possibilities for creating deliciously frightful snacks.
And let's not forget about Halloween home decor – transforming your living space into a haunted house is a must! With cobwebs, jack-o'-lanterns, and eerie lighting, you can create an atmosphere that will send chills down your guests' spines.
But no Halloween costume is complete without the right accessories. Whether it's a wicked witch hat or a blood-splattered mask, these little details can take your costume from ordinary to extraordinary.
And for those who prefer a cozy night in, why not put together a horror movie night kit? Grab some popcorn, turn off the lights, and get ready for some spine-tingling scares.
DIY Spooky Treats
If you're feeling creative, you can whip up some DIY spooky treats for a fun Halloween gift. I love making homemade goodies during this time of year, and there's nothing better than surprising someone with a deliciously haunting treat.
One idea is to make ghost-shaped meringue cookies. They are light, crispy, and melt in your mouth. All you need is egg whites, sugar, and a piping bag to create the adorable ghost shapes.
Another great option is to make candy apples with a twist. Instead of the classic red coating, use black food coloring to give them an eerie appearance. You can also add edible googly eyes or sprinkle on some crushed Oreos for an extra spooky touch.
These DIY treats will surely make any Halloween gift unforgettable!
Halloween Home Decor
To create a spooky ambiance in your home, consider decorating with cobwebs, pumpkins, and eerie lighting.
Cobwebs can instantly transform any room into a haunted space. Hang them from the ceiling or drape them over furniture for a truly creepy effect.
Pumpkins are quintessential Halloween decor. Carve sinister faces into them or paint them black for an even spookier touch. Don't forget to add flickering candles inside to cast eerie shadows on nearby surfaces.
As for lighting, choose dim or colored bulbs to create a mysterious atmosphere. Use string lights or lanterns to illuminate dark corners and add an element of mystique to your home.
With these simple yet effective decorations, you'll be able to set the stage for a frightfully fantastic Halloween experience in your own abode.
Costume Accessories
Costume accessories like wigs, masks, and hats can add the perfect finishing touch to any Halloween ensemble.
As someone who has always loved dressing up for Halloween, I know the importance of these accessories in creating a truly immersive and memorable costume.
Wearing a wig can instantly transform you into a different character, whether it's a long flowing mane or a colorful afro.
Masks not only conceal your identity but also allow you to become someone else entirely, from spooky creatures to iconic pop culture figures.
And let's not forget about hats – they can be the crowning glory of your costume, adding an extra layer of authenticity and style.
Horror Movie Night Kit
The horror movie night kit includes all the essentials for a spooky evening of thrills and chills. As someone who loves a good scare, I can confidently say that this kit is a must-have for any horror enthusiast.
Inside, you'll find a selection of classic horror films that are sure to send shivers down your spine. From iconic slashers to supernatural thrillers, there's something for everyone's taste.
But it doesn't stop there – the kit also includes deliciously eerie snacks like popcorn flavored with black salt and gummy worms infused with sour cherry blood.
To set the atmosphere, you'll receive flickering LED candles and an exclusive playlist of creepy soundtracks.
With this horror movie night kit, get ready for an intimate night of terror that will leave you sleeping with one eye open!
Personalized Halloween Goodies
If you're looking for a unique way to celebrate the spooky season, why not try out some personalized Halloween goodies?
I have always loved getting into the spirit of Halloween and what better way to do that than with custom treats and decorations.
Imagine sinking your teeth into a delicious cookie that has been decorated with your name or a spooky design.
Or perhaps you'd prefer to have personalized Halloween-themed candles adorning your home, casting an eerie glow on the festivities.
The possibilities are endless!
From customized trick-or-treat bags to personalized pumpkin carvings, there is something for everyone to enjoy.
So let's make this Halloween truly special by adding a touch of personalization to our celebrations.
Get ready for a hauntingly good time!
Seasonal Scents and Candles
Spruce up your home this season with the warm and inviting scents of seasonal candles. As a candle enthusiast, I can assure you that nothing sets the mood quite like the flickering glow and enticing fragrance of a well-crafted candle.
When it comes to fall and Halloween, there are endless options to choose from. Picture yourself surrounded by the cozy aroma of pumpkin spice or the earthy notes of fallen leaves. These seasonal scents instantly transport you to a world filled with crisp air, crackling bonfires, and golden-hued landscapes.
Whether you prefer traditional autumnal fragrances or spooky blends inspired by haunted houses, there is a perfect candle out there for every taste. So why not indulge in this sensory delight and create an intimate atmosphere that will leave your guests enchanted?
Thoughtful Halloween Gifts for Kids
As a Halloween enthusiast and gift-giver, I'm always on the lookout for thoughtful presents that will bring joy to kids during this spooky season.
Three exciting options that come to mind are the Trick-or-Treat Goody Bag, filled with delicious treats and surprises; the Halloween Craft and Activity Kits, which provide hours of creative entertainment; and the Costume-Inspired Gifts, allowing children to fully immerse themselves in their favorite characters.
Whether it's sweet treats or imaginative play, these gifts are sure to delight any little trick-or-treater.
Trick-or-Treat Goody Bag
You can easily fill the Trick-or-Treat goody bag with a variety of spooky treats. As someone who has spent countless Halloweens collecting goodies, I know exactly what it takes to create the ultimate goody bag experience.
Start by including classic favorites like mini chocolate bars and gummy worms. But don't stop there – get creative! Add some eerie eyeball lollipops or creepy-crawly gummy spiders for an extra touch of frightful fun.
For those who prefer something savory, consider adding small bags of popcorn flavored with ghost pepper seasoning or black garlic salt. And let's not forget about the non-edible treats! Temporary tattoos featuring witches and bats are always a hit, as well as mini Halloween-themed puzzles or stickers.
Halloween Craft and Activity Kits
Don't forget to check out the Halloween craft and activity kits available for a fun-filled evening of creativity and entertainment.
These kits are perfect for anyone looking to add some extra excitement to their Halloween celebrations. With a wide range of options, there is something for everyone, whether you're a seasoned crafter or just starting out.
From pumpkin carving kits to spooky DIY decorations, these kits provide everything you need to create your own Halloween masterpiece. The step-by-step instructions make it easy for even the least experienced crafter to get involved.
Plus, with all the materials included, you don't have to worry about running around town trying to find what you need.
Costume-Inspired Gifts
After exploring the world of Halloween craft and activity kits, let's dive into another exciting category of Halloween gifts: costume-inspired gifts.
As someone who loves dressing up for Halloween, I understand the thrill of putting together a unique and creative costume. That's why costume-inspired gifts make perfect presents for fellow Halloween enthusiasts.
Imagine receiving a beautifully wrapped box filled with accessories that perfectly complement your chosen character or theme. From whimsical wigs to intricate masks, these gifts add an extra layer of authenticity to any costume. You can also find unique jewelry pieces like vampire fang earrings or sparkling witch hats that add a touch of glamour to any ensemble.
Costume-inspired gifts not only enhance the overall look but also allow the recipient to fully immerse themselves in their chosen character. They provide endless possibilities for creativity and self-expression, making them truly special presents for anyone who loves getting into the spirit of Halloween.
Elegant Halloween Gifts for Adults
As a lover of all things elegant and spooky, I'm thrilled to discuss some exquisite Halloween gifts for adults.
First on the list are gourmet Halloween treats, perfect for those with a refined palate seeking a twist on traditional candy.
Next, we have gothic-style home decor that adds a touch of dark elegance to any living space.
Lastly, let's not forget about the haunted experience gift, an unforgettable present that allows recipients to immerse themselves in the thrill of a haunted house or ghost tour.
Get ready to indulge in the finer side of Halloween!
Gourmet Halloween Treats
You'll love the gourmet Halloween treats available this year!
Indulge in a delectable array of spooky confections that are sure to satisfy your sweet tooth and ignite your imagination.
From sinfully rich chocolate truffles adorned with haunting designs to whimsical pumpkin-shaped cookies infused with warm spices, these gourmet treats are a feast for both the eyes and the taste buds.
Sink your teeth into velvety caramel apples coated in premium dark chocolate, sprinkled with crunchy nuts and finished off with a drizzle of silky caramel.
For those seeking a more daring flavor experience, try the ghost pepper-infused hot cocoa mix or the bewitching blackberry macarons filled with tangy raspberry cream.
These tantalizing creations will transport you to a world of enchantment and delight, making your Halloween celebrations truly unforgettable.
Gothic-Style Home Decor
Transform your living space into a dark and mysterious sanctuary with gothic-style home decor. Embrace the beauty of the macabre by incorporating elements such as ornate candelabras, velvet drapes, and antique furniture into your interior design.
Start by selecting a color palette that reflects the eerie atmosphere you desire; deep purples, rich blacks, and blood-red accents work wonders in creating an intimate ambiance. Add wrought-iron details to your walls or furniture to evoke a sense of medieval elegance.
Enhance the mood with flickering candlelight and strategically placed mirrors to create an illusion of depth and mystery. Don't forget to adorn your space with skulls, ravens, and other symbolic creatures that embody the essence of darkness.
With gothic-style home decor, you can transform any ordinary room into a captivating lair that exudes both sophistication and intrigue.
Haunted Experience Gift
Immerse yourself in an unforgettable and eerie adventure with a haunted experience. Step into the darkness, where shadows dance and whispers echo through the air. Feel your heart race as you navigate dimly lit corridors, anticipation rising with each creaking floorboard. This is not for the faint of heart; it's a journey that will test your bravery and ignite a thrill within you.
As you enter the haunted mansion, you'll be greeted by macabre sights and spine-chilling sounds. Ghostly apparitions may appear before your eyes, sending shivers down your spine. The atmosphere is palpable, thick with mystery and suspense.
Every corner holds a secret waiting to be discovered. Will you encounter restless spirits or unearth hidden treasures? The choice is yours as you immerse yourself in this interactive haunted experience.
Prepare to have your senses heightened as you venture through darkened hallways, unravelling the haunting history of this place. It's an intimate encounter with fear that will leave an indelible mark on your soul.
Are you ready to face your deepest fears?
Budget-Friendly Halloween Gift Ideas
Halloween is just around the corner, and if you're looking for budget-friendly ways to celebrate, I've got you covered.
In this discussion, we'll explore three key points: DIY Halloween Cards, Printable Masks and Decorations, and Halloween-Themed Books.
With a little creativity and some affordable materials, you can create personalized cards to send to loved ones or make your own spooky masks and decorations.
And if you're in the mood for some chilling tales, we'll also delve into some must-read Halloween-themed books that will keep you entertained throughout the season.
Let's dive into these fun and cost-effective ideas!
DIY Halloween Cards
If you're feeling crafty, you can make your own DIY Halloween cards to give to friends and family. It's a fun and personal way to show your love and creativity during this spooky season.
Start by gathering some cardstock in Halloween colors like black, orange, and purple. Cut them into desired shapes like pumpkins or bats using stencils or freehand.
Next, get creative with your designs by using markers, glitter, or even small stickers to add that extra touch of Halloween magic.
Don't forget to write a heartfelt message inside each card! Your loved ones will appreciate the time and effort you put into making these personalized Halloween cards just for them.
Happy crafting!
Printable Masks and Decorations
To add some festive flair to your celebrations, print out masks and decorations that will bring a touch of fun and excitement to the atmosphere.
With a wide variety of printable options available online, you can easily transform your space into a spooky wonderland. From creepy jack-o'-lanterns to eerie ghosts, there are endless possibilities to choose from.
Simply print out the designs on sturdy paper or cardstock, then cut them out and attach them using tape or string. Hang them on walls, doors, or even create a DIY photo booth for guests to enjoy.
These printable masks and decorations are not only affordable but also allow for personalization and creativity. Get ready to immerse yourself in the Halloween spirit with these easy-to-make additions!
Halloween-Themed Books
After exploring the world of printable masks and decorations, let's dive into another exciting realm of Halloween: Halloween-themed books.
As an avid reader and lover of all things spooky, I can't help but get excited about curling up with a captivating tale that sends shivers down my spine. These books are not just for children; they cater to the inner child in all of us, yearning for a thrill.
From classic horror novels to enchanting picture books filled with witches and ghosts, there is something for everyone. Imagine immersing yourself in a chilling mystery or getting lost in a fantastical world where monsters lurk around every corner.
With Halloween-themed books, you can experience the magic of this bewitching holiday beyond just costumes and candy.
Conclusion
In conclusion, when it comes to choosing Halloween idea gifts, there are several factors to consider.
Whether it's for kids or adults, creativity and thoughtfulness are key. From spooky decorations to themed treats, the options are endless.
It's important to keep in mind individual preferences and budget constraints while selecting a gift. By considering these factors and exploring different ideas, you can find the perfect Halloween gift that will bring joy and excitement to your loved ones during this festive season.
Happy gifting!
Related Post: